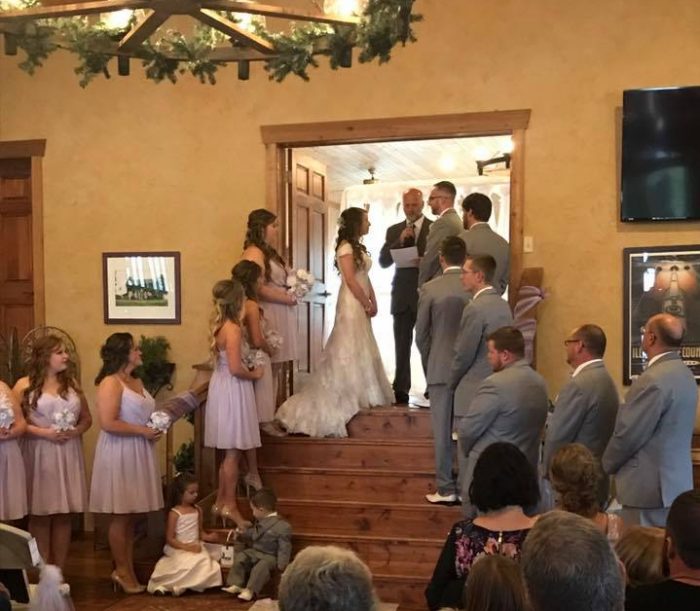 Ridge View Winery is an excellent place to host your next wedding, corporate meeting, family reunion or other event. Our spacious event venue features both indoor space as well as an expansive outdoor deck, featuring panoramic views of the Little Ozarks region. We are proud to be one of the top outdoor wedding places in Mt. Sterling, Brown County, Hersman, Fargo, and Mound Station, IL.
Our facilities include a tasting room, loft, banquet room with kitchen area and an outdoor deck overlooking the surrounding region.
Our banquet room is capable of hosting roughly 170 guests. Here are just some of the events to consider hosting with us:
Corporate meetings:

There's no better place to host your next company retreat than in West-Central Illinois! We offer a number of crafted beverages and a beautiful, secluded environment that's perfectly conducive for both productivity and relaxation.

Weddings and receptions:

We're capable of hosting both weddings and receptions at our winery. As the best in wedding venues in Mt. Sterling, IL, we offer a number of amenities designed to help your special day be one to remember.

Family gatherings:

Reunions and get-togethers are a time of celebration. Regardless of the reason for your next event, we're capable of hosting everything from family events to class reunions.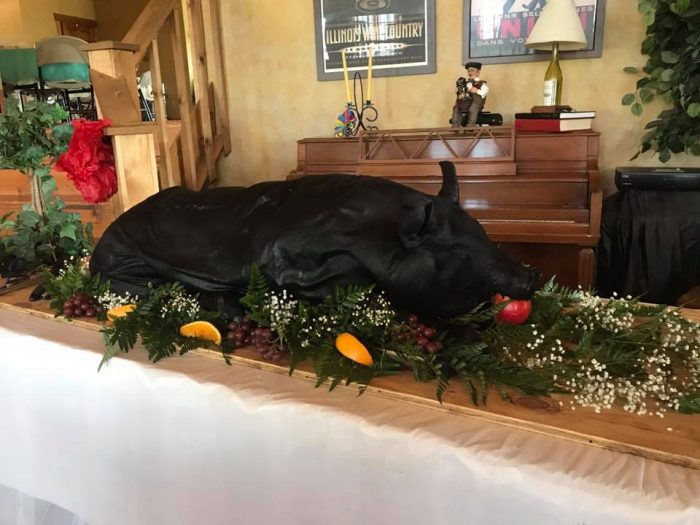 Catering and Other Information
We partner with a number of local caterers, including Hy-Vee Catering and Hamilton's. If you're using your own caterer, they must submit a copy of their food handler's information and insurance information at least three weeks prior to your event.
Because of the restrictions of our liquor license, we must close by midnight. If you have any further questions relating to the details of our event policy or want to see our wine list, don't hesitate to contact us at any time.
Schedule Your Next Event
To learn more about our rental rates and policies for wedding venues, reach out to one of the friendly, professional representatives here at Ridge View Winery today by calling us at 217-289-3300. We can help answer questions on pricing for outdoor wedding places, our policies and availability.