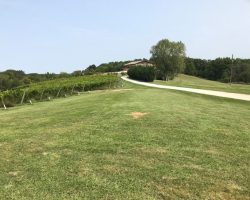 We Welcome Harvest Host RVs and Hipcamp RVs and Campers
Vineyard & Winery in Mt. Sterling, IL
Nestled in the heart of Illinois' Little Ozarks region, Ridge View Winery offers a selection of fine wines, local foods and beautiful views. We're a top destination in Mt. Sterling, Brown County, Hersman, Fargo, and Mound Station, IL, whether you're hoping to simply stop by for a tasting or are looking for a place to host an event.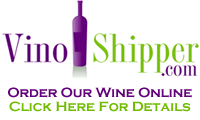 Take a look at just a few more of the reasons you should pay a visit to Ridge View Winery if you're in the area:
We produce crafted wine with locally-grown grapes. You're guaranteed a wonderfully lively vintage every time we uncork a bottle!
Our winery and wine store offers sweeping scenic vistas. It's the perfect place to get away from the stresses of the world and closer attuned to nature.
You can host your next event at Ridge View Winery. Our 10,000 sq./ft. facilities are ideal for weddings, corporate events and other private parties.
Our wines can be shipped in Illinois and a number of other states. Send a bottle to a friend or ship a few home for yourself to enjoy later!
We participate in a number of wine trails, including the Illinois River Wine Trail and Western Illinois Wine Trail.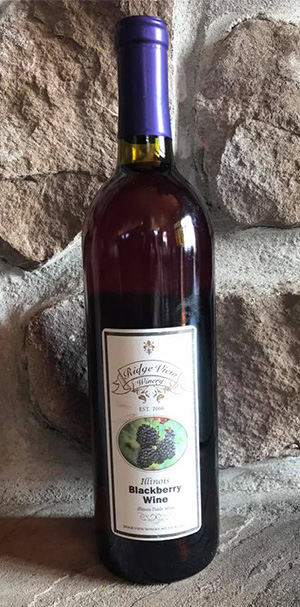 Explore Our Fine Local Wine Store
For more than a decade, Ridge View Winery has been creating high-quality, crafted local wines in West-Central Illinois. We are proud to be a top vineyard in the region, serving as one of the best places to stop in the Little Ozarks region. Featuring sweeping views of the surrounding region and impeccably crafted beverages, our winery in Mt. Sterling, IL, is an excellent place to stop for a tasting, stock your wine shelf or host your next event. In addition to serving our own house wines, our wine store also sells a range of mixed drinks, in addition to both bottled and tap beer.
We produce red, white, and fruit wines at the intersection of Pike, Adams and Brown Counties. Our on-site vineyards include a number of grape varietals capable of producing excellent, distinctive wines. As a top tourist destination in Western Illinois, we're proud to belong to a number of local wine trails, including the Illinois River Wine Trail and the Western Illinois Wine Trail. Spanning more than 10,000 feet, our winery is the ideal location for weddings, family gatherings and corporate events. Our vineyard in Mt. Sterling, IL, includes Chardonel, Frontenac, Marechal Foch, Corot Noir and Edelweiss grapes.
Providing beautiful scenery, great entertainment, plus the best wines in:
Mt. Sterling, IL
Jacksonville, IL
Springfield, IL
Peoria, IL
Quincy, IL
Macomb, IL
Canton, IL
Pittsfield, IL
Chatham, IL
Beardstown, IL
Chatham, IL
Brown County, IL
Pike County, IL
Adams County, IL